What's new?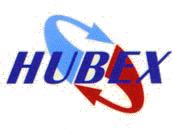 ---
Our New Formal Version homepage for HUBEX has been established on June 10,1998.
The Old Demo Version has some pictures with Chinese Fonts, but it is slow to transfer.
The following is a list of recent additions to our web. Whenever our experiment has new advance, we'll put a notice here. The most recent changes are listed first, and each item is linked to the page with the updated content.
---
กก

Bulletins for June 08--June 20 are shown

Bulletins for June 30,July 1--July 14 are shown

Daily Implementation Bulletin for HUBEX Field Observations

HUBEX Field Observation Experiment Progress Bulletin, June 18,1998

กก

กก
---
This page last updated on 98-08-02 by lcc

Copyright © 1998 Peking University