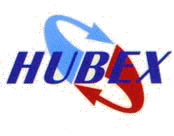 GAME/HUBEX DATA CENTER
---
Update Information

HUBEX Data Center has updated. Several kind of data are lacked yet. (03/11/2001)
---
Introduction

Hubex Data Center has been established on October 1 2000 at National Climate Center, Beijing, China as well as Nagoya University, Japan. These centers collect the data obtained from the GAME/HUBEX field observations and the related data from HUBEX-IFO Data Centers and HUBEX-related institutions, edit and store with regional 4DDA data and satellite data (GMS, NOAA, TRMM).


---
HUBEX Data Set

Data format and utilization system will be adjusted through connrction with GAIN Center. Following the data exchange policy of GAME, these data open to HUBEX-related, GAME-related and GEWEX-related scientists.

---
Download

You need password to download GAME/HUBEX data set. You can get passowrd from here immediately. If you have already got your password, download data from data page. Download process is suppoerted only in http.